Aline Stoll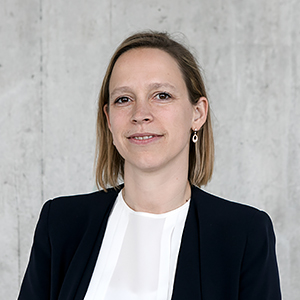 Aline Stoll
ZHAW School of Management and Law
Public Networks and Service Delivery
Gertrudstrasse 8
8400 Winterthur
Personal profile
Position at the ZHAW
Research Associate
Project Lead
Lecturer CAS/MAS

www.ivm.zhaw.ch
Expertise and research interests
Organisational development
Public Sector Innovation
Change Management
Business Development / Client-centricity
Educational background
lic.rer.soc.
SGO Change Manager
Professional milestones
2018
Research Associate & Project Leader ZHAW School of Management and Law

2016-2017
Sales Culture & Transformation Lead PwC Switzerland

2013-2016
Human Capital Consulting PwC Switzerland

2010-2014
Change Management Trainer BVS Business School

2007-2011
Public Sector Consulting
Research Assistant, Center of Competence for Public Management, University of Bern
Membership of networks
Projects
Publications
Articles in scientific journal, peer-reviewed
Books and monographs, peer-reviewed
Book parts, peer-reviewed
Other publications
Stoll, Aline; Andermatt, Kevin,

2021.

Tab the lab : a typology of public sector innovation labs [paper].

In:

IRSPM Conference 2021, Virtual, 20 - 23 April 2021.

Brennwald, Iren; Hofmann, Svenja; Menzi, Chantal; Stoll, Aline,

2019.

Risikoanalyse von Abstimmungsprozessen – ein etwas anderes «Unboxing».

Procivis Blog.

Available from: https://www.procivis.ch/post/risikoanalyse-von-abstimmungsprozessen-ein-etwas-anderes-unboxing

Stoll, Aline; Dietrich, Simone,

2019.

Back to the roots and then go ahead : leadership competencies for digital transformation in public sector [paper].

In:

4th PUBSIC Conference, Milan, Italy, 23-25 Januar 2019.
Oral conference contributions and abstracts
Other publications
Steiner, Reto / Stoll, Aline (2003). Machbarkeit und mögliche Auswirkungen eines Zusammenschlusses der Stadt Luzern und der Gemeinde Littau; Grundlagenstudie. Kompetenzzentrum für Public Management (KPM) der Universität Bern.