Dr. Adis Merdzanovic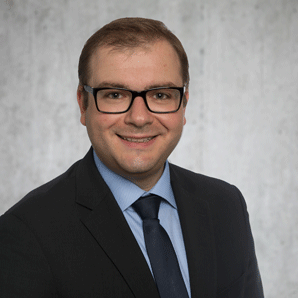 Dr. Adis Merdzanovic
ZHAW School of Management and Law
Institute of Marketing Management
Theaterstrasse 17
8400 Winterthur
www.zhaw.ch/de/sml/institute-zentren/imm/ueber-uns/fachstellen/communication-branding/
Professional development teaching
Articles in scientific journal, peer-reviewed
Book parts, peer-reviewed
Other publications
Publications before appointment at the ZHAW
Othon Anastasakis, Adam Bennett, David Madden & Adis Merdzanovic (Hrsg) (2020): The Legacy of Yugoslavia. Politics, Economics and Society in the Modern Balkans. London: IB Tauris. Mit dem Kapitel Adis Merdzanovic, "Liberalism in Yugoslavia: Before and after the Disintegration" (S.15-38.)

Daniel Bochsler, Adis Merdzanovic & Davor Petrić (2020): "Turning International
Intervention into Domestic Cooperation in Post-War Societies", International Peacekeeping, 27:1,124-151.

Merdzanovic, Adis (2019): "A Sustainable European Integration Policy for the Western Balkans? Testing Five Common Assumptions", in: Müller-Färber, Thomas, and Tobias Flessenkemper (eds.): Western Balkans Back in Focus: How to Shape Europe's Reengagement with a Region in Crisis? Rehburg-Loccum: Loccumer Protokolle Vol. 28/2018: 9-25. [English translation of the text for Südosteuopa Mitteilungen 03(2018)]

Merdzanovic, Adis (2018): "From International Statebuilding to Domestic Political Clientelism: The Failures of Postwar Liberalization in Bosnia and Herzegovina", in Solska, Magdalena/Bieber, Florian/Taleski, Dane (eds): Illiberal and Authoritarian Tendencies in Central, Southeastern and Eastern Europe. Bern: Peter Lang. 225-243.

Merdzanovic, Adis (2018): "Eine nachhaltige europäische Integrationspolitik für den Westbalkan? Fünf gängige Annahmen auf dem Prüfstand", Südosteuropa Mitteilungen 03(2018): 63-75.

Merdzanovic, Adis (2017): "Imposed Consociationalism: External intervention and power sharing in Bosnia and Herzegovina", Peacebuilding 5(1), 22-35.

Merdzanovic, Adis (2015): Democracy by Decree. Prospects and Limits of Imposed Consociational Democracy in Bosnia and Herzegovina. Stuttgart: ibidem.