Prof. Dr. Leonardo Manfriani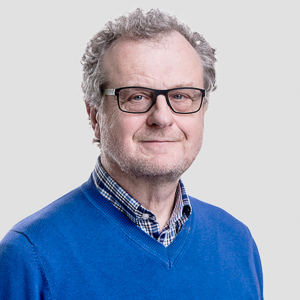 Prof. Dr. Leonardo Manfriani
ZHAW School of Engineering
Forschungsschwerpunkt Aerodynamik
Technikumstrasse 9
8400 Winterthur
Position at the ZHAW
Professor of Aircraft Systems and Aerodynamics, Bachelor Course in Aviation
Expertise and research interests
Aerodynamic design, Wind tunnel testing, Flight mechanics, Performance, Flight Simulation, Flight testing, Aircraft Certification
Educational background
MSc Aerospace Engineering, 1981, Politecnico di Milano (Italy)
Diploma in Applied Fluid Dynamics, 1981, Von Karman Institute (Belgium)
Professional milestones
Aeritalia/Aermacchi/Embraer AM-X program, EADS Eurofighter program: aerodynamic data analysis
Pilatus PC-12 program: preliminary weight and centre of gravity estimation, aerodynamic design of the wing, flaps and horizontal tail, wind tunnel testing, flight testing and certification (flying qualities and performance)
Pilatus PC-7 MkII and PC-9M programs: aerodynamic improvements, flight testing and certification (flying qualities and performance)
Pilatus PC-21 program: aerodynamic design, wind tunnel testing, flight testing and certification (flying qualities and performance)
Development of a flexible and efficient engineering flight simulator
Pilatus PC-12/47 program (max. take off weight increase): technical program management
Pilcatus PC-24 program: Certification Verification Engineer (CVE)
Membership of networks
Conference contributions, peer-reviewed
Other publications
Liu, Xinying; Ferrari, Flavio; Manfriani, Leonardo,

2018.

Numerical and experimental investigation of cooling concept for an electric propulsion system for aerobatic aircrafts [paper].

In:

ICAS 2018 : congress proceedings, belo horizonte, brazil, september 09-14, 2018.

31st Congress of the International Council of the Aeronautical Sciences, Belo Horizonte, Brazil, 9-14 September 2018.

Stockholm:

ICAS.

Available from: https://doi.org/10.21256/zhaw-3345

Manfriani, Leonardo; Righi, Marcello,

2014.

Aerodynamic design of a boom for air-to-air refuelling [paper].

In:

Proceedings of the RAeS Applied Aerodynamics Conference 2014.

RAeS Applied Aerodynamics Conference, Bristol, United Kingdom, 22-24 July 2014.

Manfriani, Leonardo,

2006.

Design for spin [paper].

In:

ICAS Congress 2006.

ICAS Congress, Hamburg, Deutschland, September 2006.
Oral conference contributions and abstracts