Prof. Dr. Leonardo Manfriani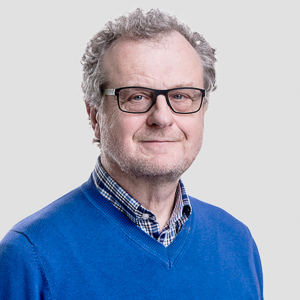 Prof. Dr. Leonardo Manfriani
ZHAW School of Engineering
Forschungsschwerpunkt Aerodynamik
Technikumstrasse 71
8400 Winterthur
Personal profile
Position at the ZHAW
Professor of Aircraft Systems and Aerodynamics, Bachelor Course in Aviation

www.zhaw.ch/zav
Expertise and research interests
Aerodynamic design, Wind tunnel testing, Flight mechanics, Performance, Flight Simulation, Flight testing, Aircraft Certification
Educational background
MSc Aerospace Engineering, 1981, Politecnico di Milano (Italy)
Diploma in Applied Fluid Dynamics, 1981, Von Karman Institute (Belgium)
Professional milestones
Aeritalia/Aermacchi/Embraer AM-X program, EADS Eurofighter program: aerodynamic data analysis
Pilatus PC-12 program: preliminary weight and centre of gravity estimation, aerodynamic design of the wing, flaps and horizontal tail, wind tunnel testing, flight testing and certification (flying qualities and performance)
Pilatus PC-7 MkII and PC-9M programs: aerodynamic improvements, flight testing and certification (flying qualities and performance)
Pilatus PC-21 program: aerodynamic design, wind tunnel testing, flight testing and certification (flying qualities and performance)
Development of a flexible and efficient engineering flight simulator
Pilatus PC-12/47 program (max. take off weight increase): technical program management
Pilcatus PC-24 program: Certification Verification Engineer (CVE)
Membership of networks
Projects
Publications
Articles in scientific journal, peer-reviewed
Conference contributions, peer-reviewed
Liu, Xinying; Manfriani, Leonardo; Fu, Yongling,

2021.

Concept of a new system synthesizing meteorological and orographic influences on the airplane safe energy envelope [paper].

In:

32rd Congress of the International Council of the Aeronautical Sciences, Shanghai, China, 6-10 September 2021.

Winterthur:

ZHAW Zürcher Hochschule für Angewandte Wissenschaften.

Available from: https://doi.org/10.21256/zhaw-23246

Manfriani, Leonardo; Ammann, Michael; Righi, Marcello,

2012.

Experimental aerodynamic analysis of a slow running vertical axis wind turbine [paper].

In:

Proceedings of the RAeS Applied Aerodynamics Conference 2012.

RAeS Applied Aerodynamics Conference, Bristol, United Kingdom, 17-19 July 2012.
Other publications
Oral conference contributions and abstracts