Xinying Liu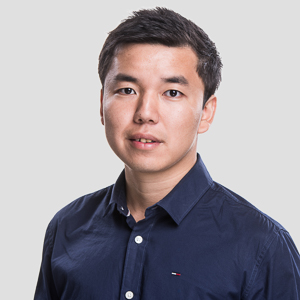 Xinying Liu
ZHAW School of Engineering
Forschungsschwerpunkt Aerodynamik
Technikumstrasse 9
8400 Winterthur
Position at the ZHAW
Research Associate
Team Aerodynamics
https://www.zhaw.ch/de/engineering/institute-zentren/zav/aircraft-technologies/aerodynamik
Expertise and research interests
Computational aeodynamics and gasdynamics (RANS, LES)
Direct numerical simulation (DNS) of compressible flow, schock wave and boundary layer interaction, unsteady wave processes
Jet propulsion and turbomachinery, engine performance calculation, engine design
Flight mechanics and flight simulation
Flight test data analysis

Educational background
2009 - 2012 B.Sc. Mechanical Engineering, Mechatronics, Universität Wuppertal
2012 - 2015 M.Sc. Mechanical Engineering, Aerospace Engineering, RWTH Aachen
From 2019 Doctoral candidate at the Beijing University of Aeronautics and Astronautics
Membership of networks
Liu, Xinying; Ferrari, Flavio; Manfriani, Leonardo,

2018.

Numerical and experimental investigation of cooling concept for an electric propulsion system for aerobatic aircrafts [paper].

In:

ICAS 2018 : congress proceedings, belo horizonte, brazil, september 09-14, 2018.

31st Congress of the International Council of the Aeronautical Sciences, Belo Horizonte, Brazil, 9-14 September 2018.

Stockholm:

ICAS.

Available from: https://doi.org/10.21256/zhaw-3345

Guillaume, Michel; Vannelli, Marina; Liu, Xinying,

2017.

Structural integrity for historic Annex II airplanes for continuous airworthiness [paper].

In:

International Congress on Fracture (ICF), Rhodes, Greece, 18-23 June 2017.