Lara Leuschen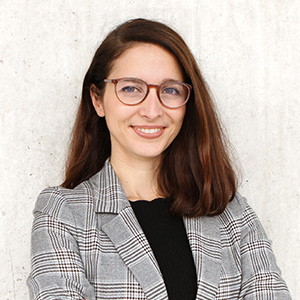 Lara Leuschen
ZHAW School of Management and Law
Center for Arts Management
Bahnhofplatz 12
8400 Winterthur
Membership of networks
Articles in scientific journal, peer-reviewed
Conference contributions, peer-reviewed
Leuschen, Lara; Laube, Patrick; Eitzenberger, Florian; Thimm, Tatjana; Helbling, Sarah,

2021.

Cultural mapping 4.0 : participatory regional cultural planning in theory and practice [paper].

In:

Proceedings Managing Knowledge in Uncertain Times.

16th International Forum on Knowledge Asset Dynamics (IFKAD), Rome, Italy, 1-3 September 2021.

IFKAD.

pp. 1436-1446.

Leuschen, Lara; Schmidli, Fabienne; Labaronne, Leticia,

2020.

Managing participatory arts projects : a resource and stakeholder oriented perspective based on the case study Malaika refugee theatre [paper].

In:

7th EIASM Workshop on Managing Arts and Cultural Organizations, Online, 17-18 December 2020.

Betzler, Diana; Leuschen, Lara; Rebitzer, Fabian A.,

2019.

Digital communication strategies for the cultural sector : evidence of an interdisciplinary approach based on the cross-border region lake Constance [paper].

In:

15th AIMAC International Conference on Arts and Cultural Management, Venice, Italy, 23-26 June 2019.
Other publications
Oral conference contributions and abstracts