Dr. Verena Lechner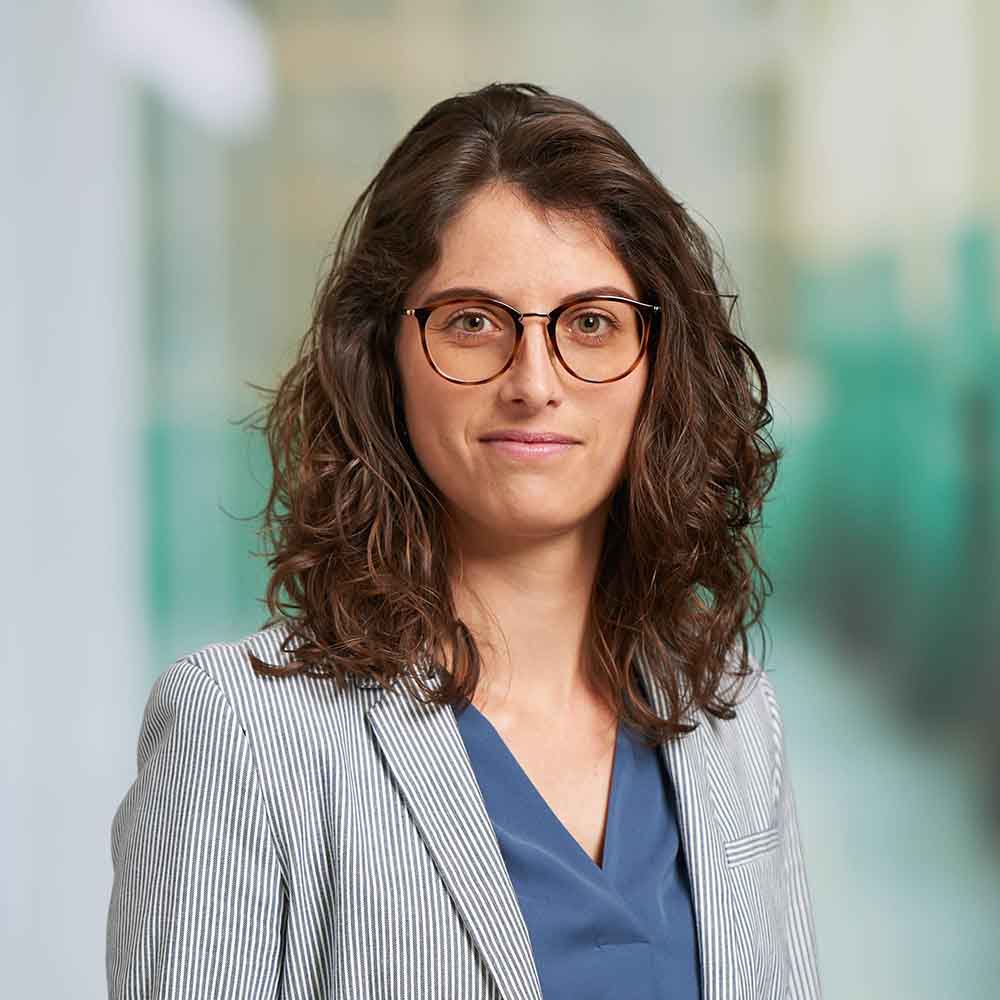 Dr. Verena Lechner
ZHAW School of Applied Linguistics
Institute of Applied Media Studies
Theaterstrasse 15c
8400 Winterthur
Personal profile
Position at the ZHAW
Research associate, research focus media linguistics

www.zhaw.ch/de/linguistik/forschung/medienlinguistik/
Expertise and research interests
interface and dataviz design, usability, HCI, graphic design, social semiotics, Medientheorie
Educational background
2020-2022 Professional development course: University Pedagogy, University of Agder, Norway
2017-2020 Ph.D. at the Faculty of Humanities and Education (Specialisation: linguistics, field of research: media studies), University of Agder, Norway
2012-2014 Master of Arts in Arts and Design, University of Applied Sciences Vorarlberg, Austria
2009-2012 Bachelor of Arts in Arts and Design, University of Applied Sciences Vorarlberg, Austria
Professional milestones
2022- external lecturer, University of Applied Sciences Vorarlberg, Austria
2021- UX/UI Designer, Consolidate Software GmbH & Co KG, Austria (50%)
2020- Research Associate, ZHAW, Switzerland (50%)
2017-2020 Ph.D. Research Fellow, University of Agder, Norway
2014-2017 Research Associate, Research Centre for User Centred Technologies, University of Applied Sciences Vorarlberg, Austria
2014-2016 Graphic Designer, Werkraum Bregenzerwald, Austria
2012-2014 Graphic Designer, Madegrafix Hohenems, Austria
Membership of networks
Projects
Publications
Oral conference contributions and abstracts
Lechner, Verena; Weber, Wibke; Grabner, Helmut; Obrist, Dario,

2022.

What makes an image worth a like on Instagram? : a computer vision and visual communication approach to the use of images in corporate and science communication of universities.

In:

SACM Annual Conference / SGKM Jahrestagung 2022, Zürich, Schweiz, 21.-22. April 2022.

Lechner, Verena; Weber, Wibke,

2022.

Multimodal storytelling with data : a framework of narrative constituents in digital data visualizations.

In:

Multimodales Erzählen in digitalen Medien. Gemeinsame Tagung der beiden DGPuK-Fachgruppen Mediensprache – Mediendiskurse und Visuelle Kommunikation, Universität Innsbruck (online), 17.-19. Februar 2022.
Publications before appointment at the ZHAW
ORCID: orcid.org/0000-0003-2744-4405

Lechner, V. E. (2021). Arrows and their modern versions: Narrativity signalled by lines in data visualizations. Journal of Visual Literacy, 40(1), 51-70. doi.org/10.1080/1051144X.2021.1902039

Lechner, V. E. (2020). Meaningful lines: Social semiotic investigations of the graphical line, used as a connector in digital data visualizations [Doctoral dissertation, University of Agder]. hdl.handle.net/11250/2711099

Lechner, V. E. (2020). Modality and uncertainty in data visualizations: A corpus approach to the use of connecting lines. In A.-V. Pietarinen, P. Chapman, L. Bosveld-de Smet, V. Giardino, J. Corter, & S. Linker (Eds.), Lecture notes in computer science: Vol. 12169. Diagrammatic representation and inference. Diagrams 2020 (pp. 110–127). Springer. doi.org/10.1007/978-3-030-54249-8_9

Lechner, V. E. (2020). What a line can say. In M. Engebretsen & H. Kennedy (Eds.), Data visualization in society (p. 329-346). Amsterdam University Press. doi.org/10.2307/j.ctvzgb8c7.26

Lechner, V., Weidmann, K.-H., & Hämmerle, I. (2016b). Systematische Anwendung von kreisähnlichen Formen zur Visualisierung von Datenbank-Performance im Big Data-Umfeld. In Datenvisualisierung: Vol. 6. design2product: Beiträge zur empirischen Designforschung (pp. 37–51).

Lechner, V., Weidmann, K.-H., & Hämmerle, I. (2016a). Systematic application of circle-similar shapes to visualize database-homogeneity in a big data environment. In A. Marcus (Ed.), Design, User Experience, and Usability: Technological Contexts. DUXU 2016 (pp. 167–179). doi.org/10.1007/978-3-319-40406-6_16

Lechner, V., Weidmann, K.-H., & Mayer, H. O. (2015). Visualisierung der Datenbank-Performance durch methodische Verknüpfung von Grundlagen der Formwahrnehmung mit den Prinzipien des Radardiagramms. In Methoden der Designforschung: Vol. 5. design2product: Beiträge zur empirischen Designforschung (pp. 148–168). Hohenems, Austria: Bucher.

Lechner, V., & Weidmann, K.-H. (2015). Visualizing database-performance through shape, reflecting the development opportunities of radar charts. In M. Antona & C. Stephanidis (Eds.), Universal Access in Human-Computer Interaction. Access to Today's Technologies. UAHCI 2015 (pp. 455–463). doi.org/10.1007/978-3-319-20678-3_44