Katharina Guirguis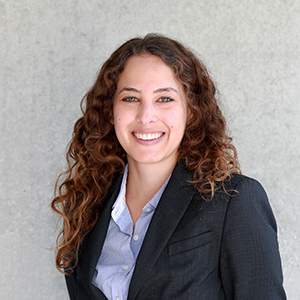 Katharina Guirguis
ZHAW School of Management and Law
Public Performance Management and Digital Transformation
Gertrudstrasse 8
8400 Winterthur
Personal profile
Position at the ZHAW
Research associate and project lead, Institute of Public Management
Educational background
since 2020 PhD studies, Université de Lausanne
2020 CAS Higher and Professional Education, ZHAW
2014 Master of Science in Business Administration, Universität Bern
2012 Bachelor of Arts in Media and Communication Sciences und Business Administration, Universität Zürich
Professional milestones
seit 2019 Research Associate, Institute of Public Management, ZHAW School of Management and Law
2015-2019 Research Associate, Staff Unit, ZHAW School of Management and Law
2014-2015 Consultant, Valion AG
Next to university studies:
2012-2014 Marketing & Communications Manager, responsAbility Investments AG
2011-2012 HR Intern, ELCA Informatik AG
2009-2011 Document Manager, fundinfo AG
Projects
Publications
Articles in scientific journal, peer-reviewed
Other publications
Guirguis, Katharina,

2023.

Künstliche Intelligenz in der Verwaltung : eine Studie zu Adaptionsmechanismen.

SGVW Blog.

Available from: https://sgvw.ch/kuenstliche-intelligenz-in-der-verwaltung/

Pleger, Lyn Ellen; Mertes, Alexander; Guirguis, Katharina,

2021.

Was die Bevölkerung unter Datensicherheit und Datenschutz versteht.

higgs.

Available from: https://www.higgs.ch/was-die-bevoelkerung-unter-datensicherheit-und-datenschutz-versteht/47418/

Pleger, Lyn Ellen; Guirguis, Katharina; Mertes, Alexander,

2021.

Datensicherheit und Datenschutz : Wissen und Wahrnehmung der Bevölkerung.

DeFacto.

Available from: https://www.defacto.expert/2021/10/14/datensicherheit-und-datenschutz-wissen-und-wahrnehmung-der-bevoelkerung/
Oral conference contributions and abstracts
Guirguis, Katharina,

2020.

Maturity assessment of AI in government : a comparative case study of three Swiss public organizations.

In:

Online Summer School 2020 for PhD Students in Digital Transformation of the Public Sector, 6-10 July 2020.

Pleger, Lyn Ellen; Mertes, Alexander; Guirguis, Katharina,

2019.

Making public concerns feasible : an empirical study on citizen conception of data protection and data security.

In:

EGPA Conference 2019, Belfast, Ireland, 9-10 September 2019.