Dr. Lukas Braunreiter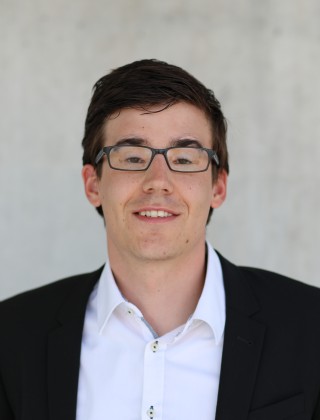 Dr. Lukas Braunreiter
ZHAW School of Management and Law
Institute of Innovation and Entrepreneurship
Theaterstrasse 17
8400 Winterthur
Personal profile
Position at the ZHAW
Membership of networks
Projects
Publications
Articles in scientific journal, peer-reviewed
Books and monographs, peer-reviewed
Conference contributions, peer-reviewed
Other publications
Oral conference contributions and abstracts
Braunreiter, Lukas; Blumer, Yann,

2018.

Not only experts matter : the role of lay people's expectations about the energy future in acceptability evaluations.

In:

Behave 2018 : Book of Abstracts.

BEHAVE 2018 - 5th European Conference on Behaviour and Energy Efficiency, Zurich, 5-7 September 2018.

Zürich:

ZHAW Zürcher Hochschule für Angewandte Wissenschaften.

pp. 67-68.

Müller, Adrian W.; Braunreiter, Lukas,

2017.

Service innovation in mobility : neue Geschäftsmodelle in der städtischen Mobilität.

In:

5. Swiss Green Economy Symposium, Winterthur, 30. Oktober 2017.
Publications before appointment at the ZHAW
Master Thesis: "From Polluter to Pioneer? The Role of Fossil Fuel Companies in the Development of Carbon Capture and Storage: Insights from Expert-Interviews"