Dr. Seyhan Bayraktar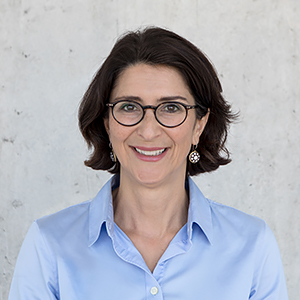 Dr. Seyhan Bayraktar
ZHAW School of Management and Law
Department International Business
Theaterstrasse 17
8400 Winterthur
Personal profile
Position at the ZHAW
Coordination Projects and Research, Head PhD-Program
Membership of networks
Vorstand Studien- und Forschungsstelle Schweiz Türkei
Publications before appointment at the ZHAW
Bücher und Mitherausgeberschaft

End of the Ottomans: The Genocide of 1915 and the Politics of Turkish Nationalism. (Hrsg. Kieser, Hans-Lukas, Anderson, L. Margaret, Bayraktar, Seyhan, Schmutz, Thomas), I.B. Tauris, 2019.

After the Ottomans: Genocide's Long Shadow, and Armenian Resilience. (Hrsg. Bayraktar, Seyhan, Kieser, Hans-Lukas, Mouradian, Khatchig), I.B. Tauris, (unter Vertrag, voraussichtlicher Erscheinungstermin 2021).

Politik und Erinnerung. Der Massenmord an den Armeniern im türkischen Diskurs zwischen Nationalismus und Europäisierung. transcript, 2010.

Artikel (peer-reviewed)

"The Grammar of Denial: State, Society, and Turkish–Armenian Relations", in: International Journal of Middle East Studies, 47, 2017, 801-804.

"Remembering the Armenian Genocide in Contemporary Turkey", in: Testimony between History and Memory, 120, 2015, 61-69.

"The Politics of Denial and Recognition: Turkey, Armenia and the EU", in Alex Demirjian (ed.), The Armenian Genocide Legacy. Palgrave: Macmillan, 2015, 198-211.

"Informationsangebotsanalytik", in: Forschungsbereich Öffentlichkeit und Gesellschaft (Hg.), Jahrbuch 2010 – Qualität der Medien", Basel: Schwabe 2010, pp. 86-90 und 94-95, (zusammen mit Esther Kamber).

"Nothing but Ambiguous: The Killing of Hrant Dink in Turkish Discourse", in: The Armenian Weekly. Special edition "Commemorating Genocide. Images. Perspectives. Research" April 26, 2008, 6-17.