Which translation tools are suitable for emergency communication with refugees from Ukraine? Two guides provide the answer.
Around 1,000 people from Ukraine are arriving in Switzerland as refugees every day. Many of them do not know any of our national languages, meaning that communication is hindered by language barriers. While machine translation tools can provide a helping hand in overcoming these barriers, this is only the case if they are used correctly. The IUED Institute of Translation and Interpreting has created two guides that cover the language combinations Ukrainian–German and Ukrainian–French, and provide guidance as to which tools are suitable for this purpose.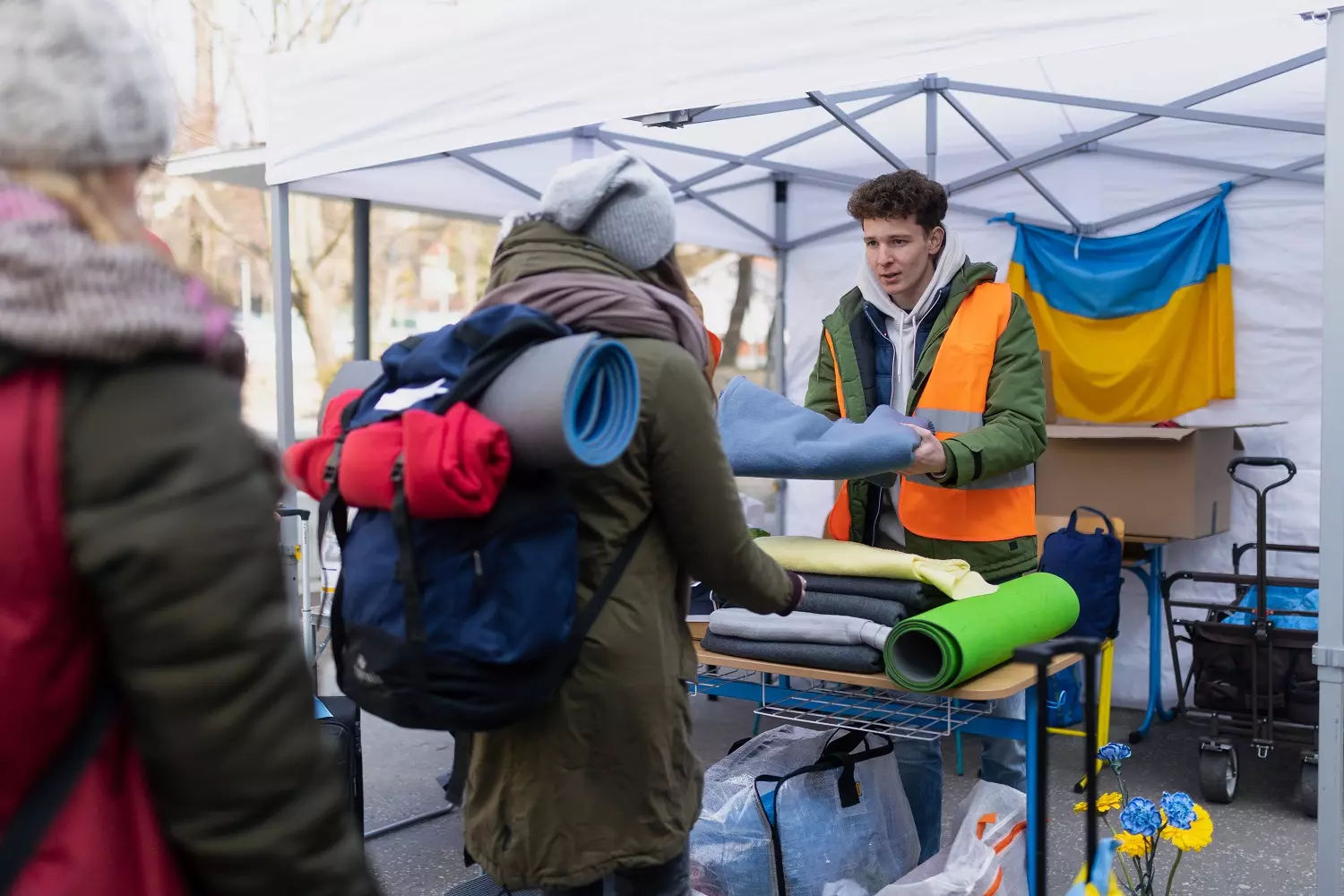 There is now no shortage of free translation apps such as Google Translate. They promise to enable communication in all possible languages. With a view to the Ukraine crisis, however, the reality is rather sobering: Many tools do not offer Ukrainian or the quality of the translations they provide is inadequate.d.
Alice Delorme Benites has worked together with Larysa Zavgorodnia at the ZHAW School of Applied Linguistics to test various translation tools for different communication settings. The results have been compiled in two guides that contain specific recommendations as well as general tips on how machine translation can be used to provide efficient support in facilitating multilingual communication.
The two guides, which cover the language combinations German–Russian–Ukrainian and French–Russian–Ukrainian are primarily aimed at people in Switzerland who have contact with refugees from Ukraine and might not always be able to call on the help of an interpreter.
The following criteria were taken into consideration in the assessment of the tools:
Translation quality

The reliability of the provider

The user-friendliness of the interface

Appropriateness for specific communication situations
Two students with a Russian background also participated in the tests. Antonina Gaidukova and Raissa Zimina, who are currently completing their second semester for a BA in Language and Integration, tried out the tools in various settings.
The guides have been published under a CC BY licence and may be forwarded without restrictions: