The Fibre-Reinforced Plastics section collaborates in one of world's most environmentally friendly building projects
The Fibre-Reinforced Plastics section (FVK) of the ZHAW School of Engineering is driving the advancement of carbon prestressed concrete (CPC) construction methods as a partner in an Innosuisse-funded project.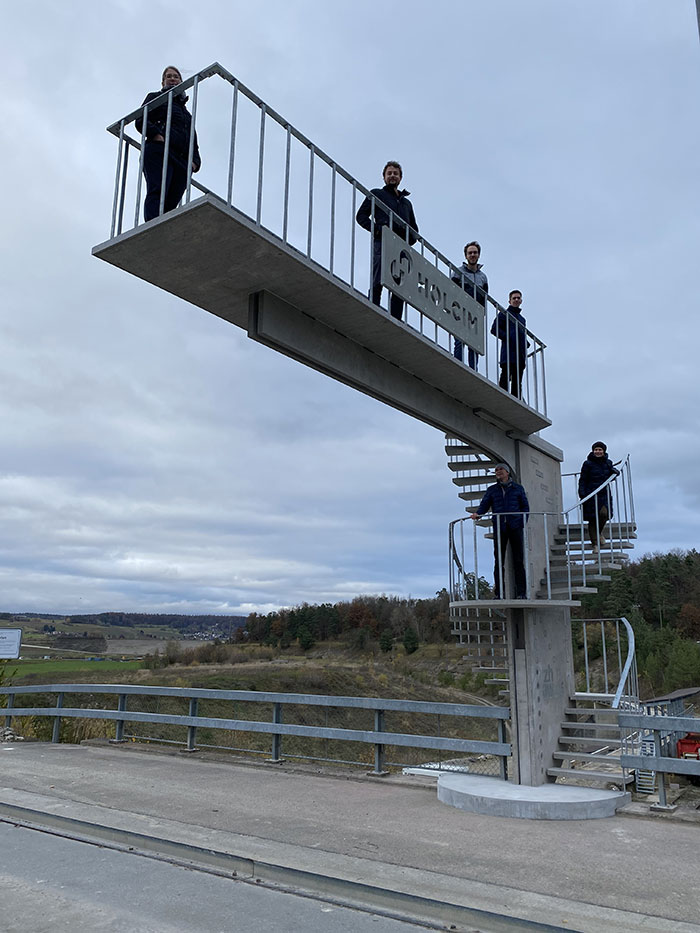 Carbon prestressed concrete (CPC) was used as part of the "Bridge to the Future" project to construct a platform for collecting excavated material at a Holcim plant in Hüntwangen in the canton of Zurich. Holcim developed a tailor-made concrete for the project – the first of its kind to contain clinker-free cement, which emits 63% less CO2 than conventional cement. With the help of CPC technology, this highly robust concrete was used to produce fine-grained slabs which have a high load-bearing capacity despite being only 6 cm thick. The slabs are lined with thin pre-stressed carbon fibres. Since carbon is non-corrosive and highly tensile, it doesn't require any corrosion protection, unlike conventional steel-reinforced concrete. By conducting feasibility studies and ultimate load tests, the FVK developed both the engineering framework for the production of the slabs and the general material specifications for the static dimensioning and design of the bridge.
Further information can be found at www.holcim.ch