Leading House South Asia and Iran and NUST organise online discussion for researchers from Pakistan and Switzerland
Researchers from Pakistan and Switzerland met online on 3 June 2021 to exchange ideas on research matters related to UN Sustainable Development Goal (SDG) 8.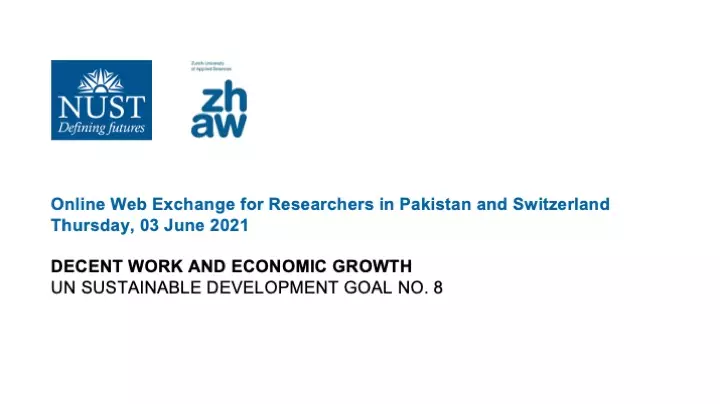 The online discussion, which was organised by the Leading House South Asia and Iran at the ZHAW and the National University of Sciences and Technology (NUST) in Islamabad, was met with great interest. In their welcoming addresses, Pakistan's Ambassador to Switzerland, H. E. Ahmad Warraich, and Switzerland's Ambassador to Pakistan, H. E. Bénédict de Cerjat, underscored the importance of dialogue and exchange in science and research.
The participants used the meeting as an opportunity to establish research contacts in each other's countries and to exchange ideas for potential joint projects. Whether any partnerships emerge from this will be seen in autumn when the Leading House South Asia and Iran launches a call for research partnership grants.