CAI appoints Dr Joanna Weng as new associated faculty member
At the beginning of February 2023, Dr. Joanna Weng from the ZHAW Institute of Applied Mathematics and Physics IAMP, Safety-Critical Systems Research Lab, was appointed as a new associate researcher at the CAI.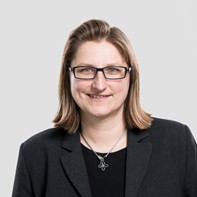 Dr Joanna Weng is a physicist and has been working as a senior lecturer at ZHAW since 2017. She previously worked for BKW Energie AG as a senior safety analyst and project manager at the Nuclear Power Plant Mühleberg, and before that as an ETH Zurich postdoc at CERN in Geneva.
Joanna is an expert in functional safety, quantitative risk analysis as well as verification and validation of safety-critical systems and already contributes her competences to the ongoing joint (CAI and IAMP) Innosuisse project certAInty. The project, led by Joanna on the IAMP side, aims to develop a certification scheme for AI systems.
The associates (still Dr Manuel Dömer, Prof Dr Rudolf Marcel Füchslin, Dr Elena Gavagnin, Prof Dr Christoph Heitz and Prof Dr Christoph von der Malsburg) are integrated into the life of the Centre for AI, participate in joint research projects with CAI members and internal or external partners, contribute to teaching and student supervision, and help establish new or intensify existing AI research areas. All associates have an excellent research record and have demonstrated their qualifications in a careful selection process.