TEDD Annual Meeting 2023: Clinical applications of advanced cell culture models
The gathering of TEDD Community.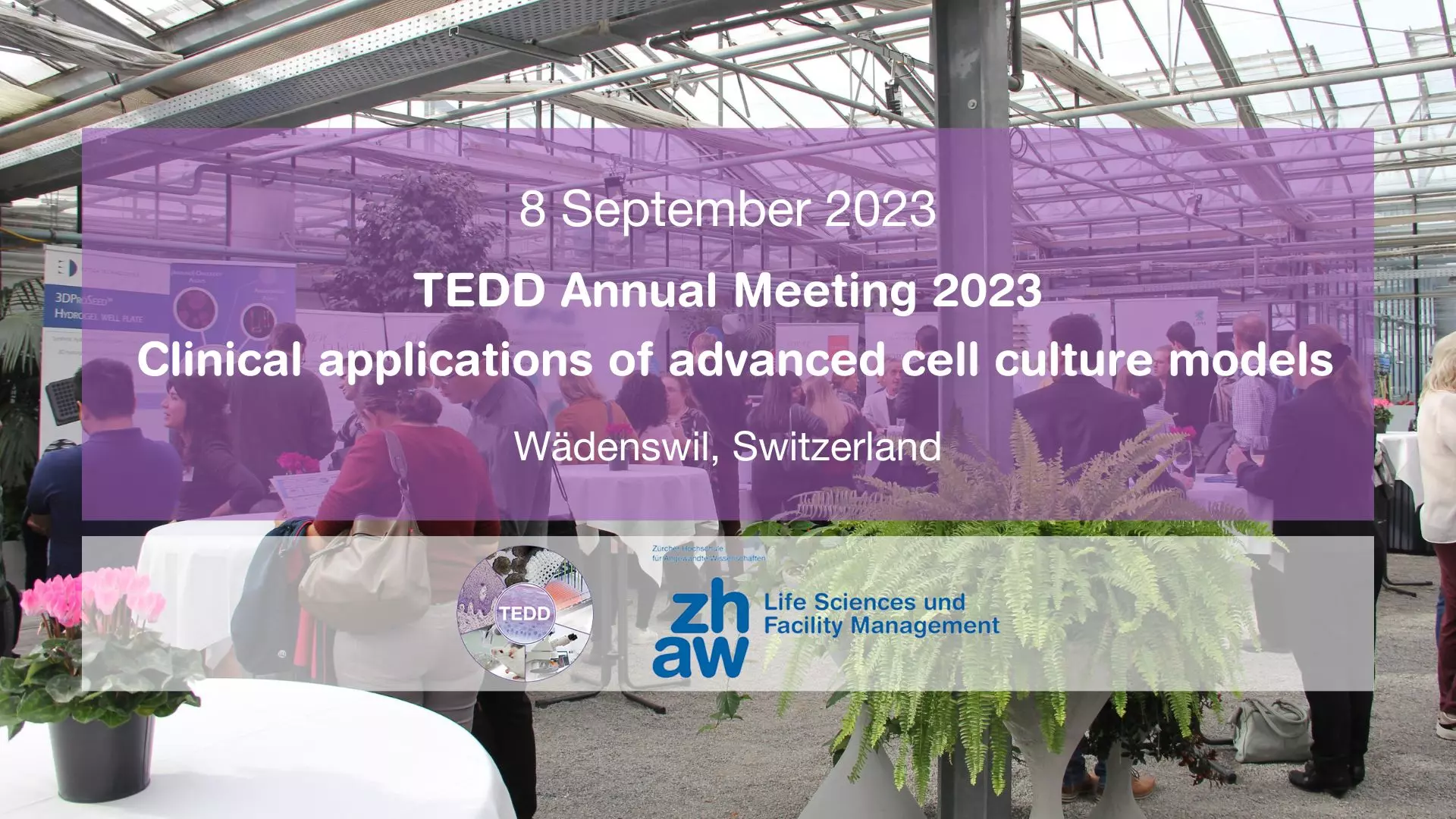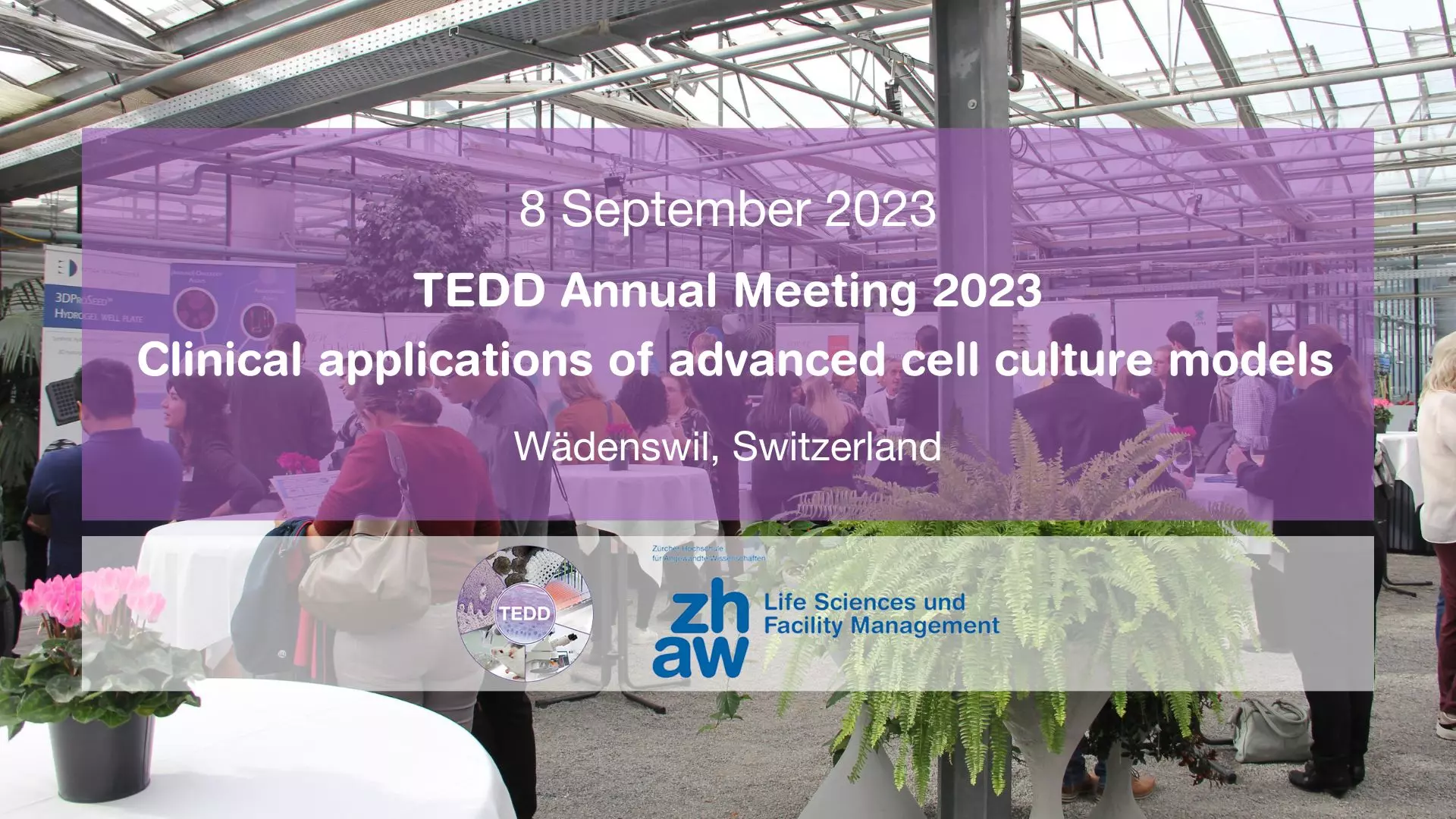 REGISTER NOW! We look forward to seeing you.
EVENT FOCUS
During this year's TEDD Annual Meeting, we will explore the clinical applications of advanced cell culture models and highlight their potential in revolutionizing biomedical research and patient care. We will delve into their use in disease modelling, drug screening, personalized medicine, regenerative medicine, and other emerging areas. By examining the current state of the field and discussing recent advancements, we aim to shed light on the transformative potential of these models in clinical practice and pave the way for future developments in this exciting field.
PROGRAM - Confirmed Speakers
Download program flyer(PDF 930,0 KB)
EXHIBITION
Information and conditions of the exhibition.(PDF 400,9 KB)
The exhibition call is open in. TEDD Partners Exhibit for free and have priority.
Please contact Kasia Kopanska at info.tedd@zhaw.ch to book your booth.
If you are not TEDD Parter and would like to exhibit please Join TEDD as Partner.
REGISTRATION
Register until September 1st, 2023
ORGANIZATION
COST
TEDD Partner , no entrance fee

TEDD Partner (third +) , CHF 80.-

Standard Fee , CHF 160.-

Students, CHF 80.-
LOCATION
Zürich University of Applied Sciences
8820 Wädenswil
Switzerland
Date
Start date: 8 September 2023, 12.00 am