COVID-19 accelerates digitisation in academic programmes
In spring, studies had to suddenly be moved online due to the pandemic, which led to a year of forced digitisation. On the one hand, this is a challenge for the ZHAW; on the other hand, it is also an opportunity.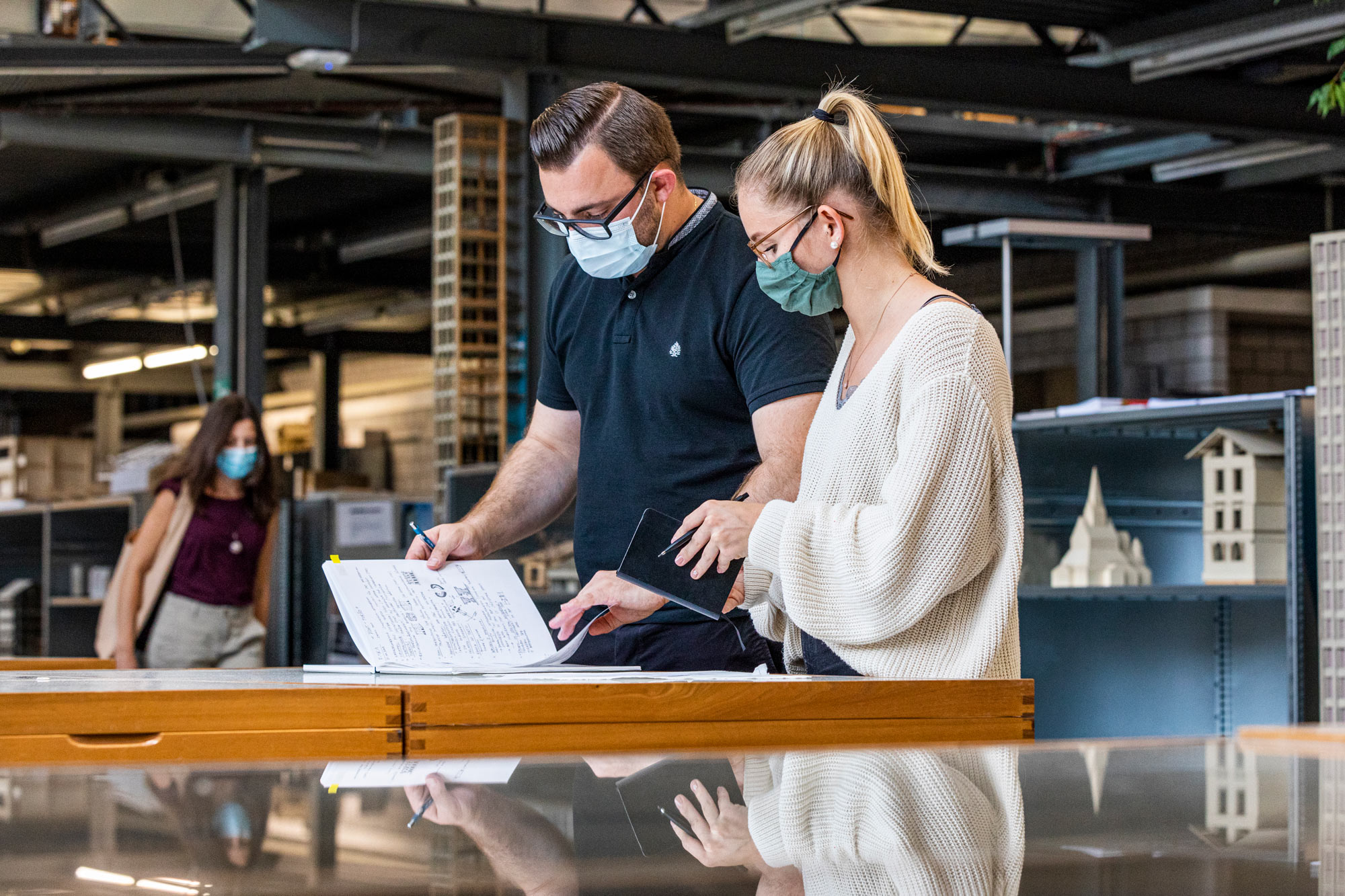 The spring semester 2020 suddenly changed completely. Within one week, all teaching activities at the ZHAW had to be moved online due to the pandemic. Nobody had anticipated such an extreme change. It was only possible to meet this challenge thanks to everyone involved, including lecturers, staff and students. However, the reason for this success was not only the motivation of the ZHAW staff and students but also the pre-existing foundation, such as the technical infrastructure and the university-wide structures that support e-learning. An important pillar for this is the "ZHAW digital" strategic initiative, which plays a key role in implementing the strategy on education and digital transformation. COVID-19 accelerated this development significantly, and, at least from this perspective, the pandemic can also be seen as an opportunity for the ZHAW.
Even midwifery classes held online
Not long ago, distance learning was unimaginable in some fields. The Bachelor programme in Midwifery, for example, is very practice-oriented. This, however, did not stop its lecturers from transforming the teaching content into online classes, including interactive parts. Just like in the ZHAW School of Health Professions, many lecturers throughout the ZHAW developed completely new ways of teaching in the first half of the year. An additional challenge for lecturers as well as students was the fact that all exams of the spring semester 2020 had to be taken online.
Continuing education also affected
In the continuing education programmes at the ZHAW, hundreds of courses were affected by the transition to online classes. Preparing for distance learning ad hoc and in a short time applied not only to internal lectures but impacted many external lecturers, too.
The pandemic has changed our lives considerably, and everyone involved in the university is aware that the classes will be more diverse in the future. But this is also an opportunity for lecturers to learn more about the possibilities and limits of different teaching methods today so they can combine the positive aspects in the future.